The next on-site exam session offered by CUARC VEs will be:
Date: CANCELED until further notice due to COVID-19 but see our online exams
Time: 6:30 PM
Place: 531 Studebaker, 615 West 131st Street (West of Broadway)
Walk-ins will be accepted although preregistration will help us plan better and will allow us to contact you in the event that the session has to be canceled. We especially need to know if you will need special accommodations. Please read our VE team rules and FCC licensee privacy information before you arrive.
Upgraders must bring the original and one photocopy of their FCC license and any applicable CSCEs.
If you are a US citizen you must know your SSN or have an FCC Registration Number as either the SSN or FRN is required by the FCC rules. You must also bring a valid photo id (such as a driver's license or non-driver ID). If you do not have a photo ID, bring two forms of ID, at least one of which shows your current mailing address.
The 2020 exam fee remains $15.00 (cash or check) for all elements. Please bring exact change or a check.
This exam session is administered by the Columbia University Amateur Radio Club Volunteer Examiner team under the auspices of the American Radio Relay League Volunteer Examiner Coordinator (ARRL/VEC).
The ARRL/VEC phone number is 860-594-0300
The ARRL New Ham Hotline is 800-326-3942.
Studying for the exams
The study guide for the entry level exam, "The ARRL Ham Radio License Manual," is available mail order from the ARRL for $33. You can also view the question pools on the web at the ARRL/VEC.
Directions
Columbia's Studebaker building may be reached by subway at the 125th Street and Broadway #1 stop in Manhattan. Turn right out of the turnstiles, take the escalator down to Broadway and make a u-turn and head uptown on Broadway to West 131st street. Turn left, West, downhill toward the Hudson River. Studebaker will be on your right at 615 West 131st Street about halfway between Broadway and 12th Avenue.
Look for the "Amateur Radio Exam" signs that have been posted and check in with the security desk in the lobby.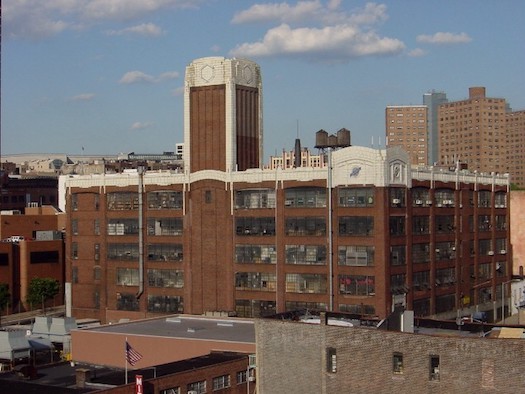 The CUARC VE team is:
Ron Birnbaum (WY1R)
David Bamford (W2DAB)
Fuat Baran (N2YGN)
Alan Crosswell (N2YGK)
Alexey Dimov (KD2IBE)
Duamutef Ua Hensekh (NU9PU) 
Bill Hindin (W2BH)
Donni Katzovicz (W2BRU)
John Kiernan (KE2UN)
Ken Lee (W1YJ)
Ed Miller (KD2DDT)
Frank Ng (W3ER)
Alan Nyysola (K2ARN)
Monica Pedone (KV2O)
John Rogener (W2IU)
Gustav von Roth (N2ULX)
Victor Santiago (N2VJS)
Hoi-Ming So (K2HOI)
Rob Terzi (W2RCT)
Obert R Wood III (KD2HLE)
If you are interested in becoming a VE (once you pass your Extra exam), please let us know.
You can write to us at cuarc-ve@columbia.edu.
Upcoming CUARC and other NYC exams
Check the ARRL/VEC list of regional scheduled exams. Or see below for our upcoming exam sessions.
Upcoming Exams
Studebaker Building, 615 W. 131 St., New York, NY 10027 531
6:30 PM
Studebaker Building, 615 W. 131 St., New York, NY 10027 531
6:30 PM
Studebaker Building, 615 W. 131 St., New York, NY 10027 531
6:30 PM